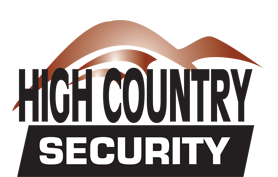 TRUST. SAFETY. RELIABILITY.
Serving Lake, Mendocino, Napa, Sonoma and Colusa Counties
Our services
We Are A Local Full-Service Home & Business Alarm Security Company
We are the trusted locally-owned and operated alarm company specializing in residential and commercial security systems. We offer exceptional installation and service of top quality products designed to ensure peace of mind, safety, and complete reliability.
High Country Security is headquartered in Lake County and serves the counties of Lake, Mendocino, Napa, Sonoma, and Colusa. Our CA license is #961001.
Call us at 707-998-0324 for a free evaluation and quote!

SCHEDULE FREE SITE EVALUATION
Have interest in installing a security system in your home or business? Give us a call to schedule a FREE on-site security evaluation.
REVIEW PROPOSAL
After our visit we will promptly send you a customized proposal based on the needs of your home or business. 
ORDER & SCHEDULE
Once you have decided on the best service or equipment option for you, we will schedule your installation.
RESIDENTIAL
It's a proven fact that a professionally installed alarm system is an extremely effective deterrent to a burglar. 74.3% of unsuccessful burglaries can be attributed to a burglar alarm system scaring away the intruder!
No matter the building, size or scale of your project, we have the experience and training to meet your site's needs. We can evaluate your business and tailor a security system to your specifications and unique needs. A monitored security system never sleeps so you can be sure your business is safe.
LOCAL GOVERNMENT
Whether it is the police, fire, public buildings or local schools, we are the trusted source in Northern California to install security systems that protect our community government structures. We are the reliable choice with the experience necessary to get the job done.
Contact Us
(707) 998-0324
System Monitoring
Why not go with the best?
The systems we install in homes and businesses are monitored 24/7 by Sacramento-based Total Monitoring Service (TMS).
When an alarm is activated, TMS immediately acts per the customer's instructions on file.  TMS also contacts the customer when a low battery or other trouble is detected in the system. All activity is reported to High Country Security.
TMS is more than your typical monitoring station.  They adhere to high standards taking pride in meeting and exceeding customers' expectations.  

"They are the best. They are always available and willing to be there when you need them. I would highly recommend this company. We have had no issues since they installed our alarm. They were very professional and a pleasure to have in our home. I feel so much safer now."
Happy Customers
Bringing peace of mind to Northern California.
"Craig and Bradley are great to work with. Just about anything you need, they can do. They are both very knowledgeable in the equipment they use and all the new stuff going on in the world with security features. They have great ideas on where to place cameras for maximum view and security. I highly recommend this company for all of your security needs."
"My system has been in for a few months  and I'm really happy with the functionality and the convenient app that comes with it. The installation went great. We couldn't be happier with the whole experience. "
Every day you wait could be one day too late.
Schedule a site meeting today!